Former Essex County Supervising Assistant Prosecutor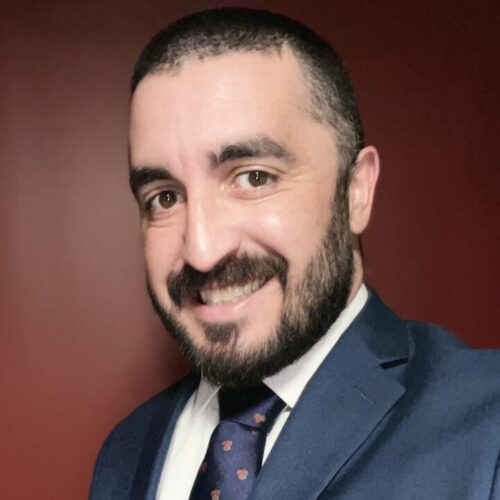 Joe began his legal career as an intern in the Essex County Prosecutor's Office where he researched the use and applicability of Communications Data Warrants in criminal investigations. Communications Data Warrants are typically used to obtain the contents of social media accounts and cell phone data location and would become the area of Joe's expertise over the next decade.
In 2011, he became an assistant prosecutor in the Essex County Prosecutor's Office, where he rose to the rank of supervisor over the Special Prosecutions Bureau, which oversaw many high-profile and sensitive investigations. His experience included the following:
Cyber and Financial Crimes, where he assisted law enforcement with the investigation and prosecution of computer-facilitated crimes, such as child pornography, impersonation, and invasion of privacy/"revenge porn" cases on social media. His litigation in his area resulted in State v. Gerald Brown, which held that social media evidence may be admissible without an expert.
Adult Trial Team, where he investigated and prosecuted a wide variety of criminal cases to verdict. Joe litigated high-profile cases including a car chase and resulting crash that shut down Route 287, multiple shooting incidents and attempted murders, armed robberies, weapons offenses, and aggravated assaults. It was during this time Joe developed a reputation for his compassionate approach towards justice, including cases stemming from addition, first-time offenders, and cases where he negotiated non-traditional resolutions that often avoided significant jail time for defendants.
Special Prosecutions Bureau, a wide-ranging unit that handled all complex, sensitive, and high-profile investigations and prosecutions. These cases included organized crime, gun crimes, car theft rings, carjackings, and investigations spanning multiple criminal episodes. Joe developed a unique prosecution strategy that relied on digital evidence, including cell phone forensics, social media, and ballistics. He worked with Kayla Rowe on a precedent-setting case that requires law enforcement to get a warrant to obtain the contents of social media accounts.
As Supervisor of the Bureau, he oversaw a team of investigators and attorneys responsible for all non-fatal shootings and carjackings, as well as other sensitive and high-profile cases that often made regional or national news.
As Police Legal Advisor, he provided around-the-clock legal advice to law enforcement, often at the scene of a crime. This advice included guidance on 1st Amendment rights, 4th Amendment searches, seizures, and arrests, and 5th Amendment rights against self-incrimination. He also instructed law enforcement at the police academy and was the go-to lawyer for all search warrant issues. Law enforcement from around the State and in Federal Agencies often relied on Joe for practical, timely advice, as well as the authority to charge individuals with criminal offenses.
Joe was also singularly responsible for all computer-related criminal investigations and prosecutions, including network intrusions, cryptocurrency-related money laundering, and dark web investigations, illegal wiretaps, and assistance to access encrypted devices.
Joe was also responsible for all threats to critical public infrastructure and schools, commonly known as "swatting" incidents. He is uniquely qualified to assess cases where individuals are charged with making false reports of armed individuals or other crimes that resulted in the closing of schools, train stations, and airports. These cases often make regional and national headlines and involve threats of suicide or school shootings, attacks on religious institutions, or the shutting down of airports and train terminals.
He was also the designated animal cruelty prosecutor, working with regional animal shelters and law enforcement to investigate and assist with the protection of animals ranging from cats and dogs to rare reptiles and other exotic animals.
In addition to his role in the courtroom, Joe also developed an innovative investigation and prosecution strategy that resulted in a $2 million grant for Rutgers University to study the effects of social media on prosecutions. Through this grant program, Joe was invited to present at multiple conferences and trainings hosted by the Naval Post Graduate School in Philadelphia, Pennsylvania, and Monterey, California. He also prepared presentations for the Integrated Justice Information Systems (IJIS) Institute, New Jersey Association for Justice, and the Essex County Bar Association, covering topics from dangers and pitfalls of technology in law enforcement, including Artificial Intelligence and Facial Recognition, the First Amendment and Student Rights, and the way technology tracks our every move.
In his free time, Joe serves on the board of a local lake community and oversees compliance with various laws and regulations. He also is an avid photographer and drone pilot.