Retired Senior Assistant Prosecutor In-Charge of Homicide Unit and Retired Army Judge Advocate Lieutenant Colonel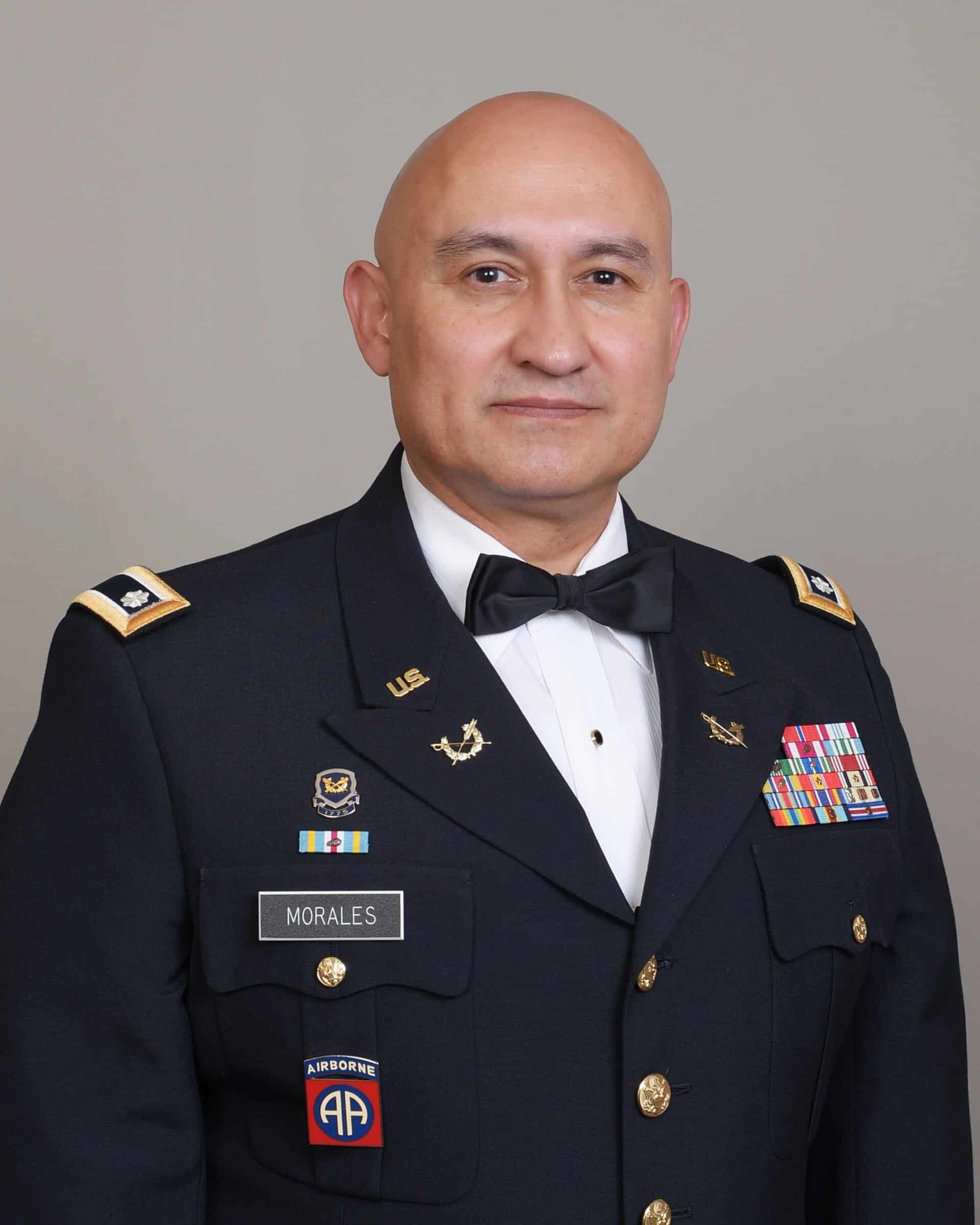 Jorge began his legal career in 2000 as a judicial law clerk to the late and Honorable Barbara A. Curran, J.S.C. of the New Jersey Superior Court Hudson Vicinage in Jersey City. There, he researched and wrote bench memoranda on a range of civil and criminal issues, familiarizing himself with how judges analyze important legal issues.
In 2001, Jorge began his career as an Assistant Prosecutor in the Hudson County Prosecutor's Office and in 2016 he transferred to the Passaic County Prosecutor's Office. In his role as Assistant Prosecutor, Jorge served in many assignments and handled all aspects of criminal prosecution, from complaint to verdict.
His experience as a prosecutor included the following: 
Forfeiture Unit, where he investigated and prosecuted a wide variety of civil forfeiture actions arising from seizures of property connected to criminal prosecutions.

Juvenile Unit, where he investigated and prosecuted all types of criminal conduct committed by juvenile offenders and ranging from simple disorderly persons offenses to major felonies.

Adult Trial Team, where he investigated and prosecuted a wide variety of criminal cases, including charges of murder, aggravated assault, attempted murder, robbery, theft, CDS offenses, carjacking, terroristic threats, fraud, burglary, criminal restraint, and other offenses.

Narcotics and Gang Task Force, where he worked in the investigation and prosecution of major narcotics and gang related offenses. There, Jorge managed complex investigations involving several defendants, communication data warrants, wiretaps, and collateral investigations and prosecutions.  

Trial Team Supervisor, where Jorge led a team of assistant prosecutors, detectives, agents and clerical staff responsible for the prosecution of all types of felonies.  He managed the caseloads for his team, mentored them, provided training, and was personally responsible for the prosecution of murders and serious felonies. 

In Passaic County, Jorge was initially assigned to the Trial Unit and soon thereafter designated as Trial Team Coordinator for multiple trial teams within the unit, while at the same he was responsible for his own caseload involving all types of felonies.

Homicide Unit, where Jorge spent 3 years investigating and prosecuting murder cases, and then took over as the Senior Assistant Prosecutor In-Charge of the unit, becoming responsible for all homicide prosecutions within Passaic County, as well as threat cases against public officials within the county.  He was also the reviewing and approval authority for all Veterans Diversion Program applications.
In addition to his role in civilian courtrooms, Jorge served in the United States Army since January 1985 as an armor crewman and as an armor and scout officer, and since 2001 as military lawyer for the Army's Judge Advocate Corps.  He mobilized and deployed several times, serving as Chief of Military Justice at the Joint Task Force in Guantanamo Bay, Cuba; Trial Defense Counsel at Fort Carson in Colorado and during his first tour in Iraq, where he represented dozens of Servicemembers facing administrative and criminal charges under the Uniformed Code of Military Justice (UCMJ), including drug offenses, sexual related offenses, thefts, fraud against the United States, assaults, attempted murder, and murder, among other types of offenses.
Jorge deployed for a second tour in Iraq with the 3rd Brigade Combat Team (BCT, the Panther Brigade)of the renowned 82nd Airborne Division, where he served as the Chief of Operational Law and Trial Counsel, Jorge provided his Commander  and trained the unit's Soldiers in legal matters relating to kinetic and non-kinetic operations, International Law, Rule of Law, the Law of Armed Conflict, Rules of Engagement and Rules Under Fire, and assisted in training new Iraqi Judiciary in all matters related to criminal investigations and prosecution. Jorge's last deployment was as Deputy Staff Judge Advocate for the Combined Joint Task Force Horn of Africa (CJTF-HOA) in Djibouti, East Africa.
CJTF-HOA included several thousand members from all the United States Armed Services, the African Union and the African Mission in Somalia Troop Contributing Countries, the Canadian, French, German, British and other Military Forces, as well as United States civilians and contractors from various government agencies. Jorge was directly responsible for a staff of military attorneys and paralegals, and assisted the Staff Judge Advocate as the principal legal advisor to the Commanding General and his principal staff  to maintain awareness of current and future operations within the East Africa Area of Operations. He provided legal advice with respect to Operational and International Law, Rule of Law, Rules of Engagement, the Law of Armed Conflict, Humanitarian Assistance, Contracts and Fiscal Law, Military Justice, Claims, all aspects of Administrative Law, and Legal Assistance. 
Jorge's last military assignment was as Regional Defense Counsel for the Tri-State Region (New York Metropolitan Area, New Jersey and Pennsylvania), where he led teams of defense JAGs representing those who defend the United States, and personally represented senior military personnel facing UCMJ and adverse administrative actions.  Jorge retired as a Lieutenant Colonel (LTC) after more than 37 years of service to the Nation as an Enlisted, Non-Commissioned, and Commissioned Officer.  
Jorge has served as panelist before the Senate of the Republic of Mexico in matters related to judicial reform in that country.  He has also taught trial advocacy to incoming assistant prosecutors and assistant deputy attorney generals in New Jersey, and has also taught continuing legal education courses in all aspects of criminal prosecution and ethics.
Jorge is a graduate of Saint John's University in Queens, New York, where he received his bachelor's degree in criminal justice. In 2000, Jorge graduated from Pace University School of Law (now The Elizabeth Haub School of Law) in White Plains, New York.

In his free time, Jorge enjoys spending time with his family and mentoring young attorneys, Soldiers, and Law Enforcement personnel.  He also enjoys reading, and his favorites are classical novels, military history, and fiction.