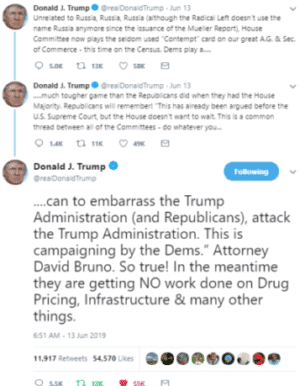 President Trump directly refers to a statement made by The Bianchi Law Group partner and NJ Lawyer David Bruno on Twitter shortly after his appearance with Fox Business News Thursday morning on June 13, 2019.   Bruno discussed the on-going Democrat efforts in using the House majority to investigate the inner workings of President Trump's administration, with the House committee voting to hold Attorney General William Barr and Commerce Secretary Wilbur Ross in contempt.   They claim Barr and Ross withheld documents given to the committee.  These documents were specifically related to a citizenship question to be added to the 2020 census by the Trump administration.
President Trump later took to Twitter to address the tactics of the Democrat party and their attempt to embarrass his administration.  He quoted attorney, David Bruno, as a supporting statement in his tweet.  Bruno stated that, "This has already been argued before the United States Supreme Court and we are waiting on the constitutional decision whether or not this could be on the questionnaire or not, but the House doesn't want to wait for this. I think there is a common thread between all of the committees to do whatever you can to embarrass the Trump administration (and Republicans), attack the Trump administration. This is campaigning at its best right now for the Dem's." Trump directly responded in agreement on twitter, "So true! In the meantime they are getting NO work done on Drug Pricing, Infrastructure and many other things". Trump warned House Democrats after the committee vote to hold AG Barr and SC Ross in contempt that "Republicans will remember!"
"Following President Trump's tweet, various news outlets shared their thoughts on President Trump's tweet and  David Bruno's statement:"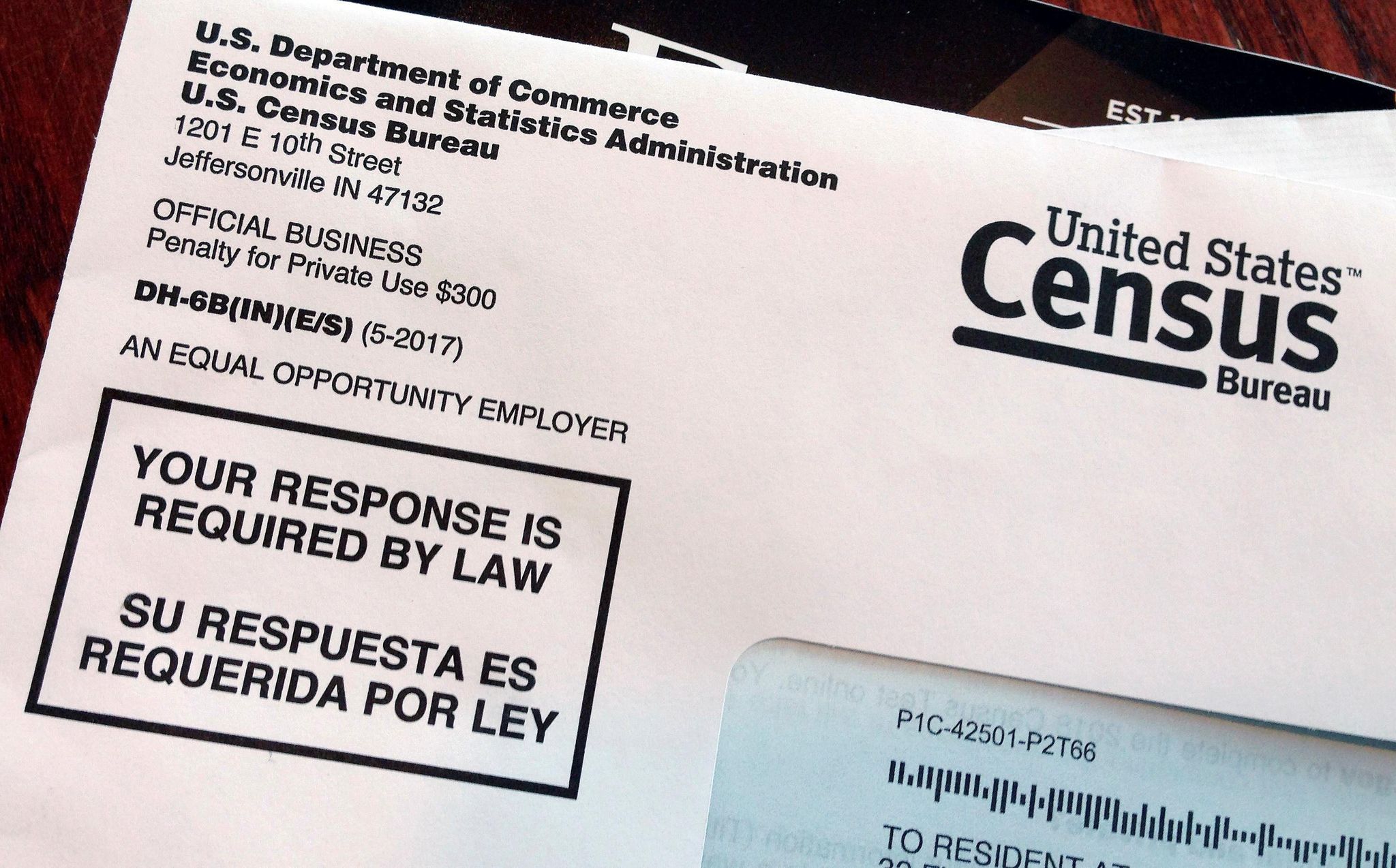 President Trump knocked Democrats Thursday for voting to hold Attorney General William P. Barr and Commerce Secretary Wilbur Ross in contempt of Congress.
President Trump took to Twitter to slam Democratic lawmakers for voting to hold Attorney General William Barr and Commerce Secretary Wilbur Ross in contempt.
President Trump raged against House Democrats taking a contempt vote against two of his Cabinet members and warned them Republicans will remember when it comes to the 2020 election.