Former Assistant Prosecutor, Certified Criminal Trial Attorney, Partner at the Bianchi Law Group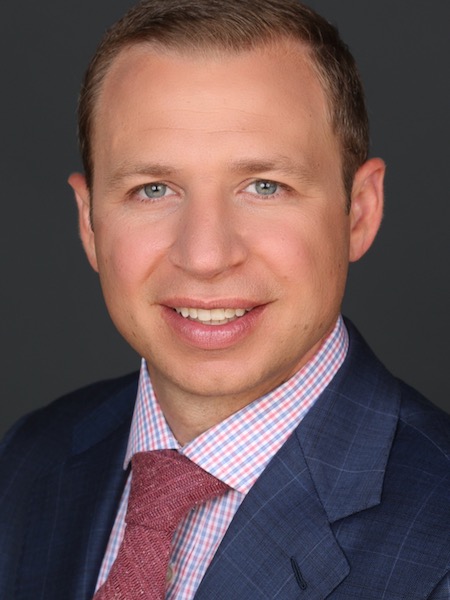 Dave Bruno is a partner at The Bianchi Law Group, Former Major Crimes Assistant Prosecutor, and National TV Legal Analyst. David handles criminal defense, municipal court, and domestic violence restraining order cases in all twenty-one New Jersey counties and in the District of New Jersey. Dave possesses the tenacity and ability and willingness to go to trial that is the hallmark of The Bianchi Law Group, LLC. His litigation philosophy is that preparation for court and one's reputation as a lawyer able and willing to go to trial often results in more favorable outcomes for clients.
Experience and Accolades
David began his legal career in 2006 as an associate at a New Jersey criminal defense firm, where he was mentored by a former Assistant United States Attorney and First Assistant Prosecutor of Essex County. While at the firm, David defended individuals criminally charged at both the state and federal level, as well as police officers of the PBA and FOP on administrative charges, appeals, and criminal charges.
A former Assistant Prosecutor in the Morris County Prosecutor's Office and trial defense attorney, David brings to his practice considerable experience both building and defending cases, an asset that proves invaluable when representing his clients. He is certified by the New Jersey Supreme Court as a Certified Criminal Trial Attorney, one of only approximately 250 out of the more than 98,000 attorneys in New Jersey.
In 2010, David received the Litigation Award from ASIS International-Western New Jersey Chapter 088 for his efforts during the trial prosecution of Jonathan Zarate for the murder of Jennifer Parks in 2005. David also was featured on the Investigation Discovery network's crime series, "Deadly Sins," which aired on February 15, 2014, relating to the same trial.
In 2014 through the present, David was named a Rising Star and a Super Lawyer in criminal law-related fields by the publishers of New Jersey Monthly magazine and one of the top 40 under 40 Criminal Defense lawyers in New Jersey by the American Society of Legal Advocates. He has instructed for the National Business Institute for Continuing Legal Education for Attorneys and the New Jersey Association of Justice.
David is also a frequent legal commentator on several national media networks such as Fox News, the Fox Business Channel, HLN, UPN9, and Investigation Discovery. David uses his experience and training to comment on legal issues such as acts of criminal law related cases, terrorism, police shootings, legal decisions and congressional investigations.
Public Service
In 2007 David joined the Morris County Prosecutor's office as an assistant prosecutor, where he gained invaluable experience in building, prosecuting and trying a wide variety of cases within a wide variety of criminal units. His experiences covered:
Major Crimes Unit – Homicide and attempted homicide; aggravated manslaughter; police shootings; suspicious deaths; robbery; kidnapping; carjacking; vehicular homicide; aggravated assault; and assault by auto.

Vehicular Homicide and Arson and Environmental Crimes Unit – Death by auto, vehicular homicide, reckless manslaughter, aggravated manslaughter and arson cases.

Professional Standards Unit (Internal Affairs Unit) – Investigated and prosecuted law enforcement officers, mayors and other elected officials charged with crimes.

Fraud and White Collar Crime Unit – Fraud-related crimes, including theft, theft by deception, check fraud, bank fraud, mortgage fraud, credit card fraud, money laundering and racketeering (RICO).

Domestic Violence Unit – Restraining order violations, contempt cases and domestic violence crimes, such as terroristic threats, aggravated assault, kidnapping, sexual assault, criminal sexual contact, lewdness, criminal mischief, burglary, criminal trespass, stalking, harassment and criminal restraint.
In 2011, then-Morris County Prosecutor Bob and Dave prosecuted Jose Feliciano in Morris County Superior Court. The Bianchi/Bruno team convicted Feliciano of murdering Father Edward Hinds in Chatham. Feliciano was sentenced to life in prison for the murder.
This variety of experience, including preparing cases for presentment to the Grand Jury and at trial as well as the considerable network of contacts within the legal system that David established as an Assistant Prosecutor, makes him a highly effective representative of his clients today.
Commitment to Compassion
David also believes that legal excellence and tenacity without compassion is an imbalanced approach. David believes that in addition to representing his client's legal interest, he must also heal the whole person. David understands there is trauma attached to being charged with a crime and his philosophy is to address not only his client's legal concerns but also personal issues that may have contributed to or arisen from these legal challenges. This is why David frequently works with Mental Health professionals to help his clients deal with and address their needs in other ways besides just legal. David is a certified Daring Way Facilitator and has completed Dr. Brené Brown's national training for the Daring Way in San Antonio, Texas.
David also works with a number of family law firms who seek his advice on criminal law issues relating to their clients. As a former prosecutor and certified criminal trial lawyer, David is able to help family lawyers navigate through criminal issues that may develop during their family law representation.
Education
David earned his Juris Doctorate from New York Law School, graduating Cum Laude, and his Bachelor of Science Degree in Business Finance from Seton Hall University. He is a member of the New Jersey State Bar Association, the United States District Court of New Jersey Bar, the Morris County Bar Association, New Jersey Association of Justice and the Association of Criminal Defense Lawyers of New Jersey.
Social Profiles