COVID Response and Recovery Business Security and Emergency Management Considerations

Businesses Must Be Prepared For COVID-19 Recovery
SUMMARY
During this pandemic, it is natural that we are concerned for our safety in the given moment. But, are we preparing to look forward as we attempt to get back to what will invariably be a new normal in our work life and other social interactions?
Planning now, will protect employees and customers, but also give your business the peace of mind that you are doing all that you can to be ahead of the curve. And, by businesses we mean all business. This includes companies (large and small), law firms, other professional service firms, and retail establishments, to name a few.
If we have learned one thing during these past few months, it is that a lack of preparedness causes devastating consequences. A well thought out plan of action is now an imperative as we attempt to return to the workplace in a safe and responsible manner. Through a detailed strategy, we can all come out of this and go back to business in a safe and responsible way. Part of that strategy is remaining flexible and consulting with experts as this crisis unfolds.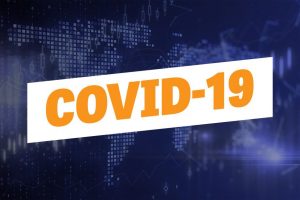 As for professional service businesses, it is imperative to have a basic COVID-19 plan for your office(s). Moreover, it is important to provide your clients this information to assist them as they rebuild.
There are several important reasons for preventing, mitigating, detecting and having a comprehensive and integrated response to reduce the potential for workplace violence, criminal activity and other high-risk events in hospitals, businesses, corporations or educational settings during the COVID-19 pandemic:
Legal and moral responsibility to protect the safety and welfare of employees, clients and visitors
Elimination/reduction of liability
Elimination/reduction of employee medical costs, replacement costs and lost workday costs
Compliance with regulatory agencies
Maintenance of excellent client, public, community and employee relations
RESPONDING TO THE CRISIS
Prioritizing recommendations should be based on regulatory compliance, lessons learned from other incidents and best practices, as well as the current site-specific assessed effectiveness of and identified gaps in Early Warning, Early Alert and Early Responder Notification systems. As we progress through the impact of COVID-19, the risk may fluctuate depending on stressors on the organization's workforce and workplace, clients and supply chain and on local emergency responders.
The challenge for organizations committed to protecting their workers and customers and decreasing liability is that parameters are changing on a daily basis as we learn more about the virus and how it is impacting the community. In addition, is that not all businesses are alike.  Each individual business will need to assess their own risks based upon the nature of the business, the size of the business, the customer base, physical layouts, employee/customer interactions, to name a few.
An array of defined and constantly updated Risk Assessments and Analytics should be used to mitigate potential incidents, including:
Predictive Analytics
Monitoring of suspicious visitor and/or employee behaviors
Threat identification and crime statistics
Potential workplace violence by customers and employees
COVID-19 variables
Updated procedures and technology
RECOMMENDATIONS
Develop an Infectious Disease Preparedness and Response Plan
Prepare to implement basic infection-prevention measures
Develop policies and procedures for prompt identification and isolation of sick people
Develop, implement and communicate about workplace flexibilities and protections
Implement workplace controls, vigilant training, and robust procedures to ensure compliance
Conduct a tabletop exercise and "Hot Wash" procedures to tease out business needs for safety
Identify "gaps" in procedures and protocols, and ensure risk mitigation practices are in place
Track costs and expenses
Review insurance policies for Business Interruption Protection
BIANCHI BUSINESS CONSULTANTS CAN HELP – TODAY AND TOMORROW
Bianchi Business Consultants (BBC) can assist your organization with an integrated, multifaceted response that (1) reduces your risk, protects your brand and image and allows you to recover more efficiently and effectively from the impact of COVID-19, and (2) prepares your organization for the next crisis to limit its impact on your business. There is no question as we return to work, it will be a "new normal."  The time to prepare needs to be now to ensure fast and safe protocols to best position the business to maximize profit in a responsible way.
Our services include:
Brand Protection and Litigation Mitigation Practices
Identification of and compliance with legal responsibilities
"Hot Wash" safety gap identification to ensure best practices
After-Action Report
Our services are tailored for each business we support, including those in the health care, long-term care, retail sectors, and professional service businesses.  Schedule a consultation through phone or video conference and see how our group of professionals can get you back to work for your employees and your customers.
GETTING BACK TO BUSINESS
As important it is to address the virus – or any future crisis – so is the need to get back to business when it is appropriate. This will bring with it challenges to ensure your business rolls out a program and plan that is both safe and productive as you recover from the economic damage the virus has wrought.
BIANCHI BUSINESS CONSULTANTS, LLC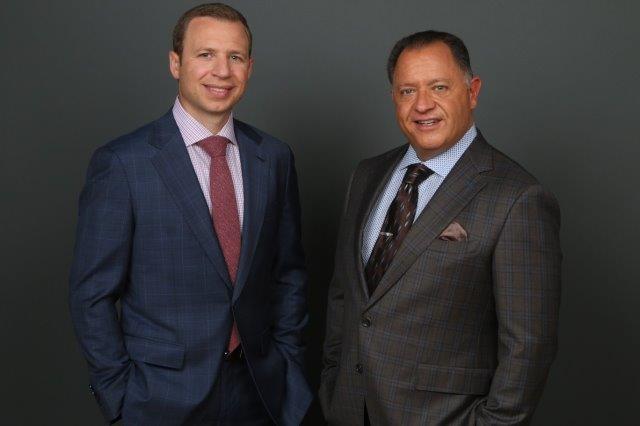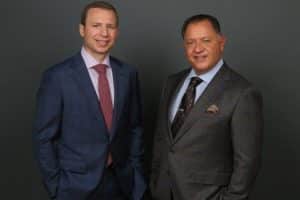 Our team of professionals comprises a unique combination of former chief law enforcement officers, prosecutors and industry experts. This complimentary discipline approach provides our clients with expertise from those who have been trained and were in charge of disaster emergency responses throughout their careers. We would be honored to offer any advice we can to ensure that your business is well protected so as to avoid liability while moving toward a position of returning to business as usual as soon as is possible, in a safe and responsible way.
Get more information and a full COVID-19 Response and Recovery document emailed to you by filling out the form below:
[ninja_forms id=11]