Impacts of State of New Jersey v. McCray & State of New Jersey v. Gabourel on Bail Regulations in New Jersey
There has been a recent trend in the State of New Jersey for more defendants to be released on conditions without monetary bail when they are pending trial. This recent trend has been as a result of recent criminal justice reform in the Criminal Justice Reform Act (CJRA). However, there has been a recent question as to whether violations of bail conditions can be contempt charges since there have been many more freedoms provided to individuals awaiting trial who were not forced to pay monetary bail for their release. The recent decision of State of New Jersey v. McCray & State of New Jersey v. Gabourel sheds light on how New Jersey Courts are answering these newer issues, which is discussed below:
Key Facts of State of New Jersey v. McCray & State of New Jersey v. Gabourel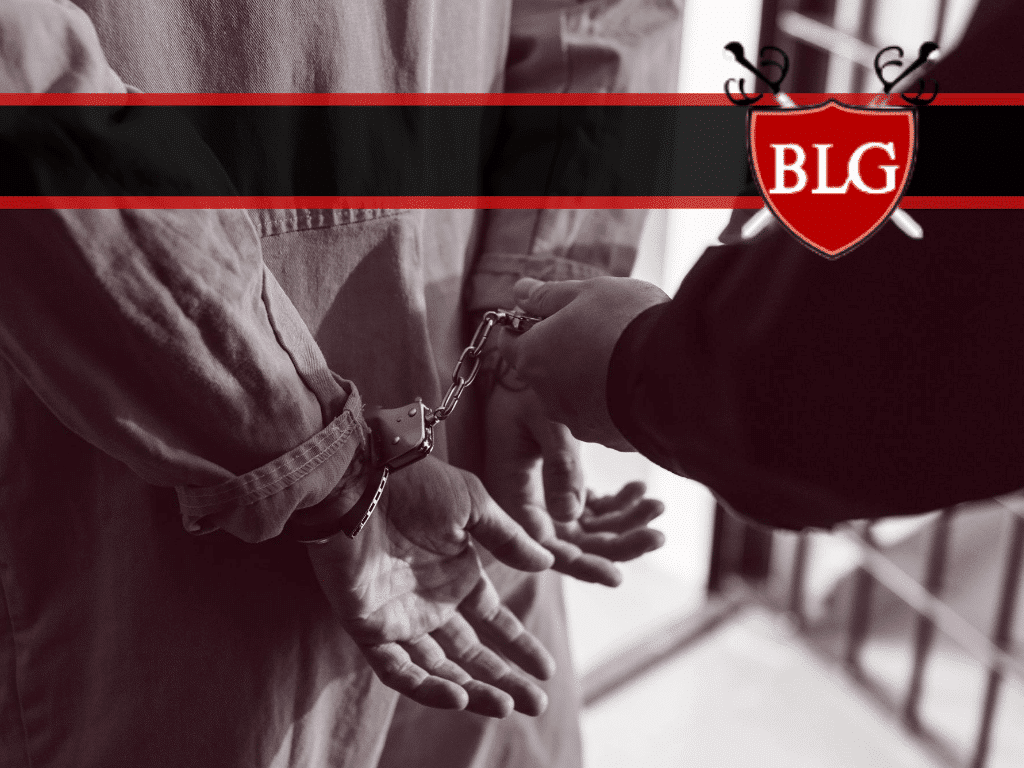 In April of 2017 defendant Antoine McCray was arrested and charged with second-degree robbery. A week later, the Trial Court released McCray subject to certain non-monetary conditions, which included that he should not commit any offense during the period of release. Subsequently, in August of 2017, McCray was charged with various theft offenses for allegedly stealing a wallet and then making fraudulent purchases. A grand jury indicted McCray for fourth-degree contempt for violating the Trial Court's order of pretrial release. The sentencing judge dismissed the contempt indictment, noting that the CJRA does not provide for contempt prosecutions.
In July of 2018, defendant Sahaile Gabourel was arrested and charged with possession and distribution of heroin. He was released subject to a number of conditions, including a 6 p.m. curfew. Later that same month, police officers arrested Gabourel when they saw him on a street corner at 8:09 p.m. They found three Percocet pills in his pocket. Gabourel was then charged with fourth-degree contempt for disobeying the Trial Court's release order and violating the curfew condition and with possession of Percocet. After a hearing, the judge revoked the order of pretrial release and detained Gabourel. However, the judge concluded that the State may not prosecute a non-criminal violation of a term or condition of a pretrial release order by way of contempt
Due to the similar issue of whether violations of bail conditions can be contempt criminal charges, the Appellate Division consolidated the cases and reversed them both. The Court granted McCray's petition for certification and Gabourel's motion for leave to appeal. Subsequently, the two defendants appealed to the Supreme Court of New Jersey, which held that the history of the CJRA indicates that the Legislature did not intend to authorize criminal contempt charges for violations of release conditions. In addition, the Supreme Court of New Jersey elaborated that by allowing such charges for all violations of conditions of release, it is at odds with the original purpose and intent of the CJRA with the stipulation that no contact orders would be treated differently. In the cases of the two defendants, neither violated no-contact orders, which made the Supreme Court of New Jersey reverse the order of the Appellate Division and reinstate the order of the Trial Court that previously dismissed the contempt charges against both defendants.
How State of New Jersey v. McCray & State of New Jersey v. Gabourel Will Impact Bail Regulations in New Jersey
The cases of State of New Jersey v. McCray & State of New Jersey v. Gabourel will absolutely impact how the CJRA is understood in terms of defendants who are released on pretrial conditions without monetary bail. Granted, it is better for defendants awaiting trial to not commit additional offenses to make their case less complex; however, should a defendant commit certain types of offenses when granted a release without bail with pretrial conditions, there are arguments to be made to avoid contempt criminal charges being additionally attached to their case. Given the complexity of these matters, it is highly recommended for defendants to work with an experienced Criminal Defense attorney in order to understand the nuances of these new regulations and how to position themselves to have the best possible outcome for their upcoming case.
The Benefits of Working with an Experienced Criminal Defense Attorney in New Jersey
Since the consequences of being charged with a crime are so high, it is vital to consult with the most seasoned and experienced criminal trial attorney that one can afford. All defendants have a right to counsel and if a defendant is unable to afford an attorney, then the Court will assign a public defender or a pool attorney to represent you. Working with an attorney will help with all phases of the pre-trial, trial, and post-trial processes that, if navigated properly, can have a substantial impact on the outcome of your case.
Focus on Criminal Defense and Domestic Violence
At The Bianchi Law Group, LLC, our firm primarily focuses on cases related to Criminal Defense, Municipal Court Matters, and Domestic Violence. Both partners Robert Bianchi and David Bruno are former prosecutors who prosecuted a wide range of cases including criminal defense, domestic violence, and municipal hearings. The Bianchi Law Group, LLC is equipped with experienced Criminal Defense attorneys in New Jersey to help individuals looking for a New Jersey lawyer to help navigate the new complicated regulations while providing the best possible representation and legal outcome for our clients.
Former Prosecutors and Trusted by the Media
The Bianchi Law Group, LLC partners Robert Bianchi and David Bruno are former prosecutors who have handled the investigations and prosecutions of crimes in New Jersey and are certified along with only 250 other attorneys as certified criminal trial attorneys by the New Jersey Supreme Court. Robert Bianchi and David Bruno have extensive experience related to Criminal Defense cases in New Jersey. Robert Bianchi and David Bruno regularly appear as national legal analysts to comment and debate all most major news networks such as: Fox News, CNN, HLN, MSNBC, Fox Business among others.
The Bianchi Law Group, LLC focuses on practice areas related to Domestic Violence, Criminal Defense, and Municipal Court matters. Contact us at 862-210-8570 to discuss potential legal implications of the new regulations in New Jersey or any other legal issues you have.